TV has ignored PMs for too long but the Covid crunch has proven how vital – and scarce – they are, says joint MD of Talented People Kimberly Godbolt.
**First published in Broadcast on 21st June 2021**
There have never been enough production managers to go round. Let's face it, you're never further than one upward swipe away from an urgent plea for a JPM or line producer on Facebook.
But this time, it feels different.
Every single call I make, or take, involves an animated exchange of anecdotes about the dire situation and utter disbelief about lack of available and suitable talent in production.
There are tales of people with six offers on the table at once, early (and problematic) promotions, PMs being made staff the moment someone requests a reference for a new role, and people leaving the industry entirely for reasons ranging from mental health challenges to career changes for stability. Some are even preferring to take Covid Supervisor roles over PM jobs as they are paid the same, and according to one person I know, 'less stressful'.
There's a whole raft of other adjectives and opinions I've been keeping a note of, that both candidates and clients alike are using – 'it's hell out there', 'utter chaos', 'I have never known anything like it', 'totally fucked' and 'indefinitely broken', and I have say, from where we're sitting – looking at both sides across the marketplace – all seem fair comments.
So what happened?
Well, Covid happened – of course. And perhaps unlike the disastrous editorial role situation, production types were relied upon and hugged tight (virtually, of course) in their contracts to write and rewrite and rewrite the same budget with different Covid scenarios to try and make some content in 2020.
It was akin to pushing water uphill with a tennis racket. But let's not blame Covid for PM availability entirely – the problem started long before that.
When new entrants to this rather wonderful and exciting industry dabble in their first jobs, it's not often as a production assistant or production secretary, is it?
Three reasons for this: one, most people who've thought about working in TV think of themselves as creative, and therefore want a career as a filmmaker, hence the runner/researcher route.
Two, who exactly inspires people to get into the production management stream of roles at a junior level, when PCs and PMs aren't seen to be championed or winning awards?
Ouch! That's the sound of a PM shooting themselves in the foot,
while on location between a rock and a hard place.
Three, how many production assistant and production secretary jobs even exist anymore, or have they been almost completely written out of budgets? And we wonder where all the new PCs are.
Those that do find themselves on the PM track as a junior, either by accident because they're 'organised', or because they've pushed hard to find a role that isn't on location all the time, often have their hard work overlooked, while team editorial bask in the more obvious glory of making content on the coalface.
I was a director, on said coalface, and I saw first-hand how often that happens. The production management team are working the hours to match to pull off the shoot safely and on time and budget in the first place, albeit often from the office, and often very late at night when last minute changes happen.
This is all on a salary that doesn't stack up against the equivalent editorial level. Here we are on the track to many feeling undervalued and a touch resentful.
And so with this perfect storm of Covid-delayed productions finally getting going, plus new productions exploding out of the starting gates, everyone is clamouring for experienced teams: PMs, production execs and line producers who've seen and fought many a battle in their careers, and genuinely love their roles and the content they help to create, are in incredibly high demand.
In demand, that is, whilst in contract, as other desperate companies try to poach them, while themselves struggling to hire their own teams – at as cheap a rate as possible too, because budgets have been squeezed. Ouch! That's the sound of a PM shooting themselves in the foot, while on location between a rock and a hard place.
Finding solutions
We are at risk of losing great PMs if we don't take good care of them, and we also need to address the serious shortage of juniors coming up through the ranks.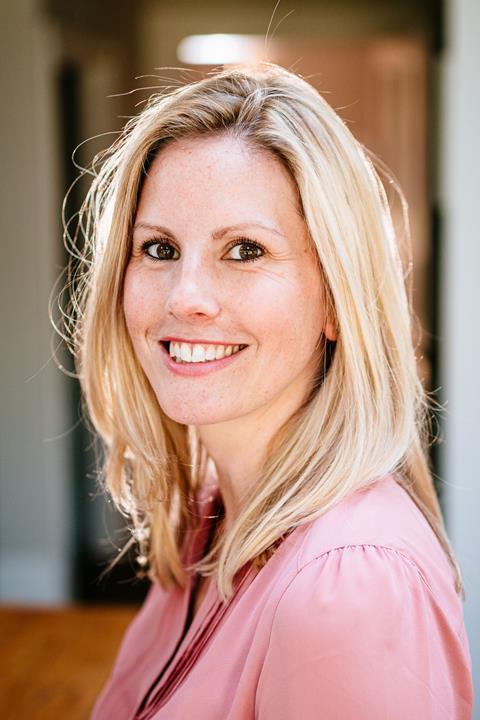 So what can we do? For my part, I think we need to do more to attract and guide the right people (from other industries even) into this career. Secondly, we must nurture and train those individuals, and thirdly, retain them with better pay, work/life balance and career development.
Production managers are individuals whose talents reach far beyond the patronising 'god of the spreadsheets' status; individuals who should be celebrated and rewarded just as much as the editorial team for making that commission you won with a bum-clenchingly tight budget shine like a diamond.
After all, nothing would be on telly without them.
Kimberly Godbolt is joint Managing Director at executive search and production staffing company Talented People, which recently held a Facebook Live session on this subject. Watch it here.
Send or update your CV and browse our jobs board here.
Talented People's Live Sessions on Facebook are popular, so watch our social feeds for the next important and inclusive industry chat and join in with your own questions. You can find all previous ones on our site here. Follow Talented People on Twitter, Facebook, Instagram & LinkedIn so you don't miss good TV industry talk and news, as well as our latest job opportunities…
*Talented People is an Equal Opportunity company and is proud to welcome and champion applicants from all backgrounds and circumstances.*